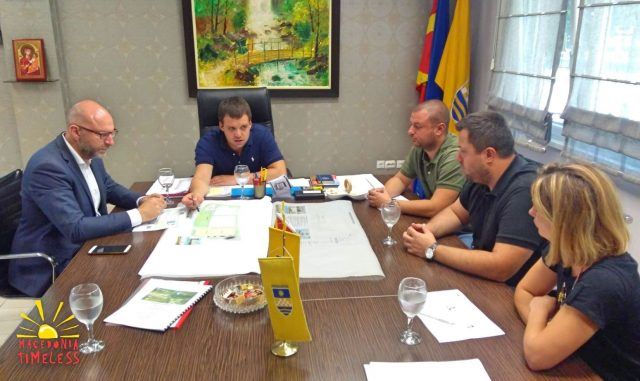 The Director of the APSTRM, Ljupco Janevski, today had a working meeting with the Mayor of the Municipality of Karpos, Stefan Bogoev. The purpose of the visit is the implementation of projects with mutual cooperation, which will be formalized by signing a Memorandum of Cooperation.
Enrichment of the tourist content of the City of Skopje and their promotion is a priority in the operation of the Agency for Tourism. For that purpose, the APSTRM team will become involved in the realization of an adventure park and a zip-line in Karpos, which will provide additional attraction in the municipality. It will also increase its competitiveness compared to  the other municipalities in the region. In urban areas, elements are needed that will enable citizens to easily reach an attractive location for recreation and experiencing adventure after a busy day.

The additional green areas in Karpos will increase the visits to the municipality and will raise the quality of a healthy environment for the youngest and also for the older inhabitants in this part of the city.
The Agency for Tourism envisages a  greater promotion of the Municipality of Karposh and involvement in the projects, where the two institutions will be able to give their maximum for their implementation in the interest of the citizens.